About Love Deep Fried Turkey
Here at Love Deep Fried Turkey, we love deep fried turkey! This website is dedicated to reviewing all kinds of products that will help you make some delicious turkey, as well as recipes, safety tips, and other awesome things. Here's to a safe, happy, fun and delicious turkey frying experience!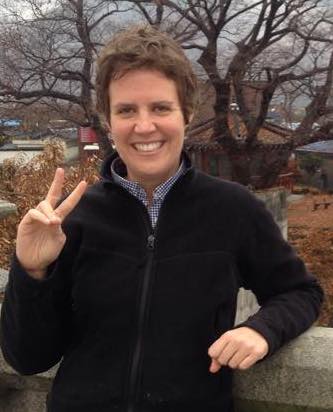 Hi there, this is Jackie Bolen, creator of Love Deep Fried Turkey. I'm kind of obsessed with all things unbiased reviews as well as deep fried turkey. I also love to cook, so this website was kind of a natural fit.
My goal is to provide the pros and cons of kitchen gear in a straight-up, clear, concise way to help you in making the best decision on how to spend your hard-earned money.
I love reasonably priced, easy to use, durable turkey fryers! You know the kind that'll last you a decade or longer? Or the gadgets that have a serious warranty and money-back guarantee standing behind them. That's the stuff I like to recommend.
When you take our recommendations, you're getting the best in cookware and home appliances. Keep on reading to find out how we review products to give you the best recommendations.
Here's how I review products:
I obtain the product (I pay for some, but get some from the company for free). Either way, it doesn't affect my review.
I try it out for myself under a wide variety of typical conditions.
Then, I scour the reviews on Amazon, YouTube and other bloggers online to see what people are saying. The 3-4 star reviews on Amazon are often the best indicators of a product's real pros and cons.
I check the product information on Amazon very carefully, as well as read all the information about it on the company website.
Next, I consider price and whether or not there are better products for the same, or even a cheaper price. There often is so I'll usually recommend these instead.
Finally, I write my review, with an accurate picture of the positives and negatives of a certain product.
When a new version of the product comes out, I'll generally try it out and then update the article with this information. Not to worry—we're always bringing you the most up to date information available.
Contact Deep Fried Turkey
The owner of this website, Jackie Bolen can be contacted at: [email protected].
Contributors to Love Deep Turkey
Here are the people who regularly write for this website.
Cathy Flinn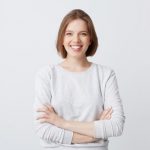 Cathy is a freelance writer and author with a serious passion for food, especially everything deep fried and outdoor cooking. She is definitely a Southern gal, through and through. She loves eating well and is always testing out the latest kitchen gadgets.
She has more than 10 years of experience writing about cooking and food, along with a Bachelor of Arts in the social sciences.
At home, you can usually find her in the kitchen, whipping up some delicious new dessert recipe, or grilling on the BBQ. She pulls out her backyard fryer and smoker at any opportunity. Food is her passion and she looks forward to sharing her knowledge with you!
Liz Klassen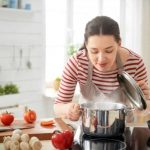 Liz has been writing about food for more than 10 years. She has published content in many of the top publications, including the HuffPost Food + Drink and Good Housekeeping.
You can usually find her in her home kitchen or bar, trying out some new recipes and kitchen gadgets. In the summer, she spends as much time as possible outside, which means outdoor grilling, frying, and steaming.
She hopes that you'll enjoy her reviews, cooking tips and recipe ideas and find them useful for your own outdoor cooking adventures!
Tod Cole
Tod is a BBQ, deep frying and grilling king with a problem, a day job. His real passion is outdoor cooking and he's constantly trying out new fryers, BBQs, and other cooking gadgets, along with recipes, rubs, and techniques.
He's been writing about food as a hobby for 5 years now. His passion is sharing ideas about outdoor cooking with the world. After all, everyone has to eat so why not make it delicious?
He hopes that you're as excited about deep frying turkey as he is!
Disclaimer
Compensation Disclosure
When it comes to buying products or services when using the internet, it is recommended that you should always conduct your own investigations. This includes buying any products or services sold from this website and any other websites.
Material Connection
Unless we have stated otherwise, you should always assume that when products or services are made reference to, they are made because there exists a material connection between the website owner and the providers of the products and services displayed. It should be noted that this is not always the case.
Good Faith Recommendations
The owners of this site will always recommend products and services based in part on a good faith belief that the supply of such products or services will help the person obtaining them. The owner has good faith belief, because the owner has either tried the products or services prior to making any recommendations, or the owners have researched the products or services based on the supplier's history. The recommendations made by the owner about the products or services are honest opinions based on facts known to the owner at the time a product or service is mentioned on the website.
Testimonials
The owner has conducted all steps possible to verify the testimonials that appear on this site. They are treated as average user expectations based on the information that was available at the time of publishing them. They are not exaggerations of user results which we do not entertain in any form. Enquiries have been made to confirm their authenticity at all times. If a claim sounds untrue then the owners regard this as such and do not publish this on the website.
Where extracts have been displayed from other reviewers, forum posts, and otherwise user comments, these are in no way indicative of any kind of verifiable results. All visitors are strongly cautioned to conduct their own due diligence prior to making a purchase displayed on this site.
In order to protect you, should the claims be unfounded, all such products are provided with a 100% money back guarantee by a reputable third party, which have all be verified as genuine and safe to use. As a result of this, the supply of services or products is additionally supported by the 100% money back guarantee for complete peace of mind.
Our aim is to be 100% honest at all times. If however you find something displayed on this site, which you do not agree with, then please contact us immediately and we will look into it. We reserve the right to withdraw the display of any product or service that does not reach our very high levels of satisfaction without any prior notice. Any honesty and integrity is important to us at all times.
Potential Bias and Due Diligence
The owners' opinion about a product or service may be partially formed in part on the fact that the owner is likely to receive compensation for the product or service. The nature of the relationship is sufficient to establish a material connection between the owner and the provider. There will be instances where the owner will not receive compensation relating to the products or services on this website. You should assume that the owner has a material relationship with the product or services suppliers, because the owner has received or is likely to receive something of monetary value from the supplier. You should always perform your own due diligence before purchasing a product or service mentioned on this website.
Compensation
The type of compensation may vary, from receiving payment for a product or service, or receiving complementary products or services. The owner is therefore likely to receive monetary compensation when you make a purchase for a product or service after clicking the affiliate link displayed.
www.lovedeepfriedturkey.com is a participant in the Amazon Services LLC Associates Program, an affiliate advertising program designed to provide a means for sites to earn advertising fees by advertising and linking to Amazon.com.
Questions Regarding Any Purchases
The owners aim is to provide the best products and services available to you. If you have any questions regarding any such purchases, then please contact us immediately and we will do what we can to answer them or rectify any issues you may have. Contact us at: [email protected].